RadLink Asia's Singapore Radiopharmaceuticals Becomes The Exclusive Manufacturer And Supplier Of Vizamyl Molecular Imaging Agent On Behalf Of GE Healthcare In Singapore
The agreement demonstrates RadLink Asia and Fullerton Health's commitment to improving the quality of care delivered while increasing accessibility and affordability for its patients
This transfer of technology from GE Healthcare is also a testament of RadLink's leadership in Singapore's radiopharmaceutical and molecular imaging sector
Singapore, 07 September 2018 — Following General Electric ("GE") Healthcare's attainment of the license and regulatory approval of VIZAMYL in Singapore, RadLink Asia ("Radlink"), a wholly-owned subsidiary of Fullerton Health, announces today that its radiopharmaceutical unit, Singapore Radiopharmaceuticals Pte Ltd ("SRP"), is the exclusive manufacturer and supplier of VIZAMYL in Singapore on behalf of GE Healthcare.
VIZAMYL is the first-and-only beta-amyloid imaging agent for colour image interpretation approved by the U.S. Food and Drug Administration ("FDA") and the European Medicines Agency ("EMA"). It can effectively detect beta-amyloid plaques in patients being evaluated for cognitive disorders, including Alzheimer's disease ("AD"), offering the prospect of earlier diagnosis for such patients.
Following a successful technology transfer of VIZAMYL from GE Healthcare to SRP and a thorough audit of the latter's facilities and manufacturing standards, the parties signed an agreement that will enable SRP to manufacture and supply VIZAMYL for the Singapore market. This is a significant milestone which firmly demonstrates RadLink's commitment to invest in innovative healthcare technologies and further cements the company's leadership position in Singapore's molecular imaging sector.
"The availability of VIZAMYL in Singapore is a step ahead for the local medical community as it allows physicians to provide better care to their patients. This is a vision that we are proud to share with RadLink and other Singapore radiopharmaceutical companies," said Ms. Myra Eskes, President & CEO, GE Healthcare ASEAN, Korea and ANZ. "Advancements to medical imaging through agents such as VIZAMYL can help open up treatment options by helping physicians identify the most suitable people for the right clinical trials, potentially leading to medications to deal with Alzheimer's."
Commenting on the agreement, Mr. Royston Lek, Regional Managing Director of RadLink, said, "Across Asia, there has been a dramatic increase in demand for better imaging and diagnostics, fuelled by an aging population and increasing prevalence of chronic diseases. Against this backdrop, we have been constantly introducing new technologies and enhancing our expertise to deliver the best quality of care to our patients. We are proud to partner with GE Healthcare, working together to raise standards in molecular imaging and better assist clinicians in the diagnosis and treatment of diseases like Alzheimer's."
VIZAMYL will be manufactured by SRP at its facility located at Science Park II in Singapore.
About RadLink Asia
RadLink Asia, a wholly-owned subsidiary of Fullerton Health, is Singapore's largest private provider of diagnostic imaging, molecular imaging and teleradiology services. RadLink's diagnostic imaging services include X-ray, Ultrasound, Mammography, Fluoroscopy, Bone Mineral Densitometry, Magnetic Resonance
Imaging ("MRI") and Computed Tomography ("CT") scans. RadLink also provides molecular imaging and services such as Positron Emission Tomography ("PET") and radionuclide therapy for oncology, heart and bone diseases. Through its Medisol subsidiary, Radlink also provides teleradiology services to more than 30 independent, third-party imaging centres, medical groups and hospitals.
RadLink operates out of their flagship centers, RadLink Diagnostic Imaging Centre and RadLink PET Centre, in Paragon Medical, located in the heart of Singapore's medical tourism hub along Orchard Road, as well as six other satellite medical centers. In addition, RadLink's radiopharmaceuticals facility in Science Park provides the most comprehensive set of tracers to physicians and hospitals throughout Singapore and has established new tracers used in preclinical research to investigate disease biomarkers.
For more information on RadLink Asia, please visit https://www.radlink.com.sg/.
About Fullerton Health
Fullerton Health is a leading vertically integrated healthcare platform in the Asia Pacific region. Founded in Singapore in 2011, today they serve clients through over 500 healthcare facilities and a large global network of healthcare providers across eight markets in Asia. Fullerton Health's value proposition is the integration of healthcare service offerings with customized management and advisory capabilities, in line with its mission to transform Asian healthcare and make it affordable and accessible for enterprise clients.
For more information on Fullerton Health, please visit http://www.fullertonhealth.com/.
About GE Healthcare
GE Healthcare is a leading provider of medical imaging, monitoring, biomanufacturing, and cell and gene therapy technologies. GE Healthcare enables precision health in diagnostics, therapeutics and monitoring through intelligent devices, data analytics, applications and services. With over 100 years of experience and leadership in the healthcare industry and more than 50,000 employees globally, GE Healthcare helps healthcare providers, researchers and life sciences companies in their mission to improve outcomes for patients around the world. Follow us on Facebook, LinkedIn, Twitter and The Pulse for latest news, or visit our website www.gehealthcare.com for more information.
Media contact
Brunswick Group
Will Carnwath, Ben Fry
FullertonHealth@brunswickgroup.com
+65 6426 8188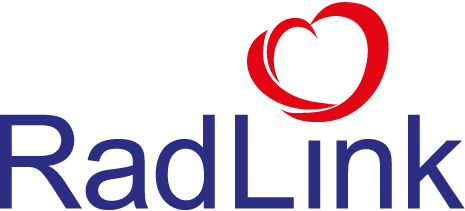 GE Healthcare
Denise Nah
Denise.nah@ge.com
+65 9832 9936
https://radlink.com.sg/portal/wp-content/uploads/2017/08/logo-highres-2.png
0
0
Radlink
https://radlink.com.sg/portal/wp-content/uploads/2017/08/logo-highres-2.png
Radlink
2018-09-11 09:55:59
2018-09-11 10:16:00
RadLink Asia's Singapore Radiopharmaceuticals Becomes The Exclusive Manufacturer And Supplier Of Vizamyl Molecular Imaging Agent On Behalf Of GE Healthcare In Singapore