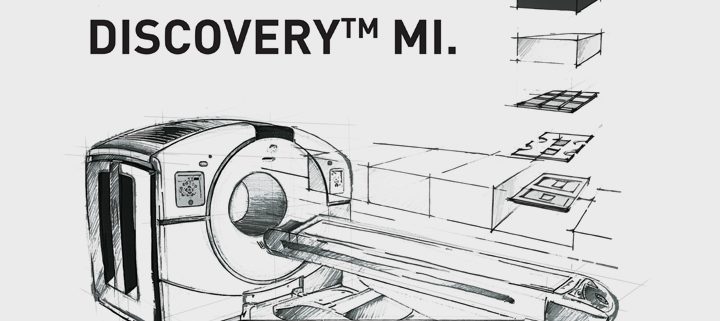 Discovery™ MI – ASEAN's First Fully-Digital PET/CT Scanner
The newly installed PET/CT in RadLink PET Centre is empowered by a fully digital technology engineered for precision, designed to help diagnose and stage disease earlier and hence better guide your treatment strategies.
Discovery™ MI is the only PET/Ct that brings together the sensitivityof digital detection with the most innovative reconstruction technology available, the combination of Time-of-Flight and Q.Clear. In addition to advancements in reconstruction and detection technology, Discovery™ MI includes diagnostic CT innovations with the Clarity Imaging System, innovative ASIR-V™ iterative reconstruction method and and 5martMAR Virtually eliminating streaks and shadows caused from metal artifacts – resulting in:

Outstanding resolution to improve the detection of small lesions
Up to 82 percent dose reduction at the same image quality in routine imaging across applications

2x increase in spatial resolution

Enhance utilization of limited-access tracers, such as Ga, with highest NEMA sensitivity of any TOF PET/CT

Half the time or half the dose in PET imaging

Provide a more comfortable patient experience with short scan times
SMALL LESION DETECTABILITY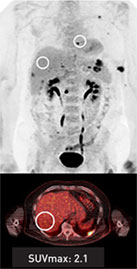 Conventional PET Detection
Patient with history of melamona referred to PET/CT for re-staging and metastatic evaluation.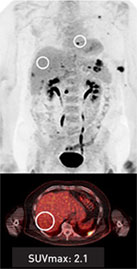 Smaller lesion detection through digital PET
Discovery™ MI provides more confidence when looking for small metatastic disease in difficult arwa such as the liver.
The exclusive innovative PET image reconstruction technology. Q.Clear and Q.SUV ensure consistent and accurate SUV measurements than conventional methods which delivers not only up to a 2x improvement in PET quantitaion accuracy [SUVmean], but also up to a 2x improvement in image quality. With accurate SUVs, it means more accurately assess treatment response to guide your treatment planning decisions.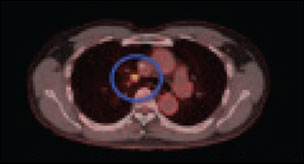 Full Acquisition time 12 min
SUVmax: 7.45 Liver
SUVmean: 20.07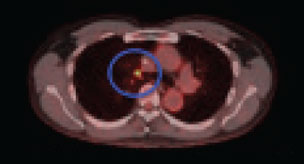 1/2 Acquisition time 6 min
SUVmax: 7.53 Liver
SUVmean: 20.01
https://radlink.com.sg/portal/wp-content/uploads/2017/08/Whats-New-Banner01.jpg
391
720
Radlink
https://radlink.com.sg/portal/wp-content/uploads/2017/08/logo-highres-2.png
Radlink
2017-08-11 10:28:05
2017-08-15 05:24:39
Discovery™ MI – ASEAN's First Fully-Digital PET/CT Scanner